››
Colleges We Offer
Shree bhavani Group of institutions
Shree Bhavani School of Nursing (Bengaluru)
Shree bhavani Group of institutions has an highly equiped faculties and trainers, with modern class rooms and high end laboretories, and well furnished auditorium. The school of nursing is situated just 1 Km from the City Railway & Bus Stations in the heart of Bangalore City.
Shree Bhavani School of Nursing & PadmaDevaiah Hospital & Research Centre has a built up area of: 22500 sq. ft belonging to the nursing school.
Infrastructure of : Shree Bhavani Group of Institutions
Highly equipped Class Rooms with specialised Nursing Team facilitates encourages learning experiance for attaining academic goals. Students of Shree Bhavani School of Nursing are getting Clinical Practice with the guidance & Supervision of Clinical Nursing Experts. They are actively participating in all Government Health Programmes during Community Health Practice. We prepares expert Nurse Clinicians for practice, in the following Super Specialty Clinical areas to enhance access to our programs by providing course work that is convenient and timely for students.
Laboratories: Shree Bhavani Group of Institutions
Nursing Foundation Lab : To provide comprehensive nursing care to the clients admitted in the hospitals, students will be given preliminary training in patient care at the college laboratory. There is a ten- bedded foundation of nursing laboratory where each bed is provided with complete bed unit. There are two technologically advanced manikins, teaching and learning aids, simulation equipments for the quality learning of the students.
Community Health Nursing Lab : India resides in the villages and majority of the people live below the poverty line in rural and urban areas. Keeping this aspect in mind, Students will be trained in providing comprehensive nursing care to this virgin population deprived of the health care facilities both at urban and rural community. This laboratory has advanced models of health care system, simulation equipment, models & charts and family set up to practice family & community health care.
Physiology & Anatomy Lab : Anatomy, Physiology and Biochemistry: well-equipped anatomy Physiology and Biochemistry labs are available with adequate models, specimens, slides and charts
Nutrition Lab : Therapeutic diet plays major role in early recovery of the patients. Student will be given training in Nutrition and Dietetics during their courses of studies. College has state of art nutrition laboratory with all modern amenities for preparing therapeutic for the patients.
Midwifery Lab and Paediatrics Laboratory : It is equipped with various models, specimens, dummies, bones, charts, and mannequins where normal birth processes and procedures commonly done in the labour rooms are learnt.
List of Hospitals: Shree Bhavani Group of Institutions
PadmaDevaiah Hospital & Research Center, Our Parental Multi Specialty Hospital with the Bed Capacity of 50
Sarojini Hospital, A 50 Bedded Multi Specialty Hospital
Sri JayaDeva Institute of Cardiology, A 600 Bedded Government Cardiology Specialty Hospitals
Kidwai Memorial institute of Oncology, A 500 Bedded Government Oncology Specialty Hospitals
Indra Gandhi Institute of Child Health, A 500 Bedded Government Children's Specialty Hospitals
Spandana Institute of Mental Health & Neuro Science, a 50 Bedded Psychiatric Specialty Hospital
Vijaya Eye Hospital & Research Center, A 50 Bedded Ophthalmic Specialty Hospital
Magadi Road Maternity Hospital, A 50 Bedded Government Maternity Specialty Hospital
Sirsi Road Maternity Hospital, A 50 Bedded Government Maternity Specialty Hospital
Kengeri Uppnagara, A Urban area for Urban Community Health Specialty Posting
Tavarekare, A Rural area for Rural Community Health Specialty Posting
HOSTEL AND FOOD
Hostels: Shree Bhavani Group of Institutions
It's not surprising that the students cherish their hostel life much after they have graduated from the college. A home away from home, that's the hostel for all those students who have travelled miles to be at Shree Bhavani School of Nursing. Shree Bhavani School of Nursing have taken efforts to bring the best of facilities to our students so that they concentrate confidently on their studies.
Shree Bhavani School of Nursing hostels cater to individual needs of the students, both in terms of boarding & lodging, with & hygienically maintained kitchens that regularly spread a feast of veg & non-veg, served in Separate ,spacious and clean dining halls for both Boys & Girls.
Each room is attached with a bath and toilet and is occupied by three or two students and each student in a room is provided a cot, table and chair and an Almira. Recreation facilities like television, newspaper, popular magazines and Indoor games are provided in the hostel. Besides, there is medical help on call, internet stations, STD/ISD booths, convenience stores round the clock & multi-activity playing grounds and a fleet of buses.
FOOD MENU:
Breakfast
(7:30am-8:30am)
Lunch
(1:00pm-2:00pm)
Evening Snacks
(5:30pm-6:00pm)
Dinner
(7:30pm-8:30pm)
MONDAY
Tea, Roti Sabzi/ Idli Sambar
Rice/ Roti, Dal, Seasonal Vegetables, Pickle, Green Salad
Tea, Biscuits
Rice/ Roti, Dal, Seasonal Vegetables, Pickle, Green Salad
TUESDAY
Tea, Bread Butter/ Roti Sabzi Dahi
Rice/ Roti, Dal, Seasonal Vegetables, Pickle, Green Salad/ Chowmin
Tea, Laddu
Rice/ Roti, Dal, Paneer Curry, Pickle, Green Salad
WEDNESDAY
Tea, Puri Sabzi/ Idli Sambar
Rice/ Roti, Dal, Seasonal Vegetables, Pickle, Green Salad
Tea, Finger Chips
Rice/ Roti, Dal, bhaji, Fish Curry/ Egg Curry Pickle, Green Salad
THURSDAY
Tea, Bread Butter, jam, Dahi
Rice/ Roti, Dal, Seasonal Vegetables, Pickle, Green Salad
Tea, Pakora
Rice/ Roti, Dal, Seasonal Vegetables, Pickle, Green Salad
FRIDAY
Tea, Bread Omelette, Butter
Rice/ Roti, Dal, Seasonal Vegetables, Pickle, Green Salad/ Chowmin
Tea, Nimki
Rice/ Roti, Dal, bhaji, Fish Curry/ Egg Curry Pickle, Green Salad
SATURDAY
Tea, Puri Sabzi/ Plain Dosa
Rice/ Roti, Dal, Seasonal Vegetables, Pickle, Green Salad
Tea, Biscuits
Rice/ Roti, Dal, bhaji, Fish Curry/ Egg Curry Pickle, Green Salad
SUNDAY
Tea, Bread Omelette, Butter, Jam/ Masala Dosa Dahi
Rice/ Roti, Dal, Seasonal Vegetables, Pickle, Green Salad
Tea, Pakora
Rice/ Roti, Dal, bhaji, Chicken Curry/ Paneer Curry Pickle, Green Salad
PLACEMENTS: Our Recruiters
| | | | |
| --- | --- | --- | --- |
| Government of West Bengal | Manipal | Health World Hospitals | Nemcare |
| Government of Karnataka | Aditya Birla Memorial Hospital | The Mission Hospital Durgapur | IQ City, Narayana Hospitals |
| Apollo Hospitals | Global Hospitals | ILS Hospitala | Calcutta Heart Clinic & Hospital |
| UNICEF | Columbia Asia | GM Group | GD Hospital |
| National Health Mission | Harayana Hrudayalaya Hospitals | Navachethana Hospitals | BiMS Hospital |
| Max Healthcare | Bharti Hospital | | |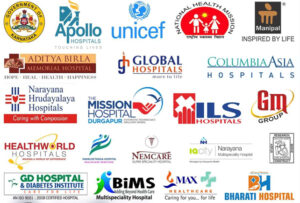 Photo Gallery: Students of Shree Bhavani Group of Institutions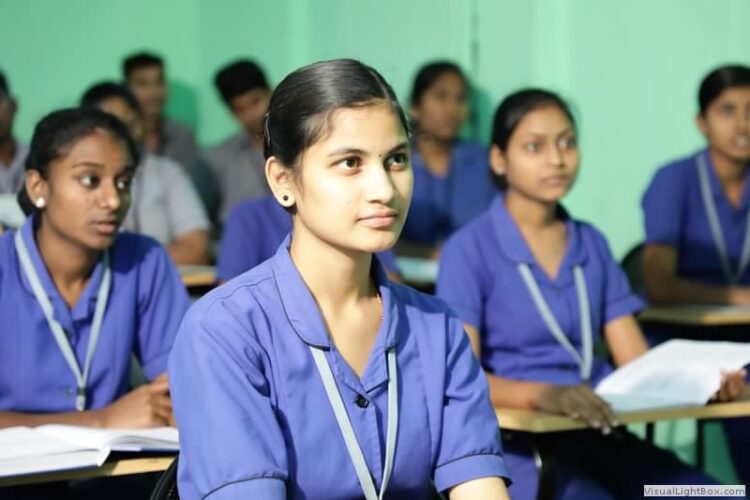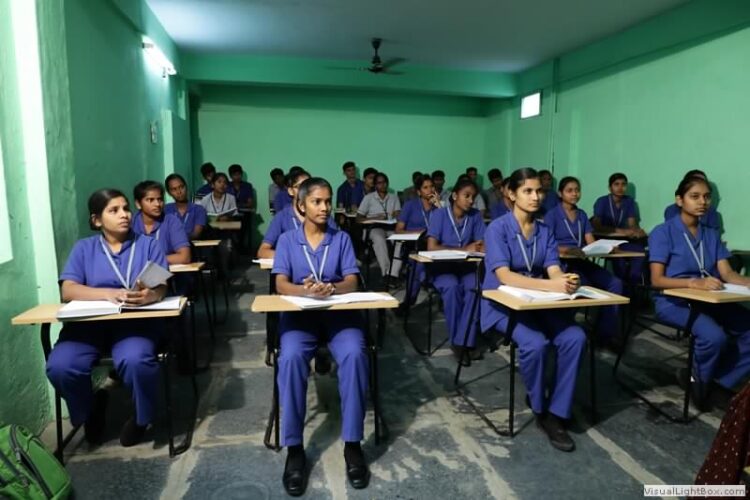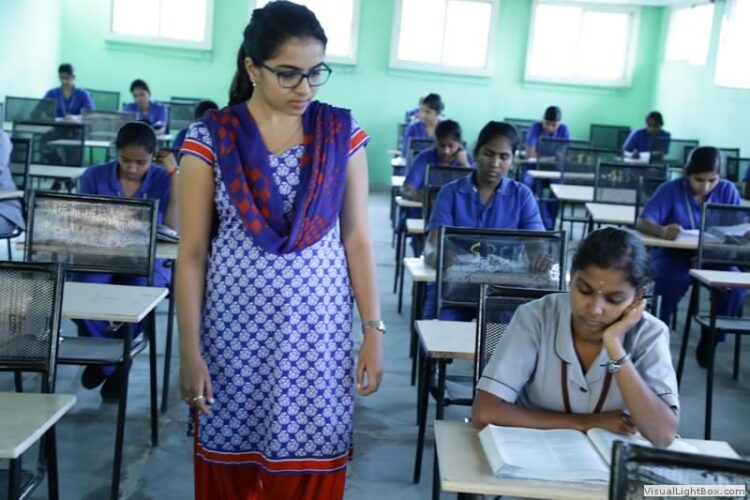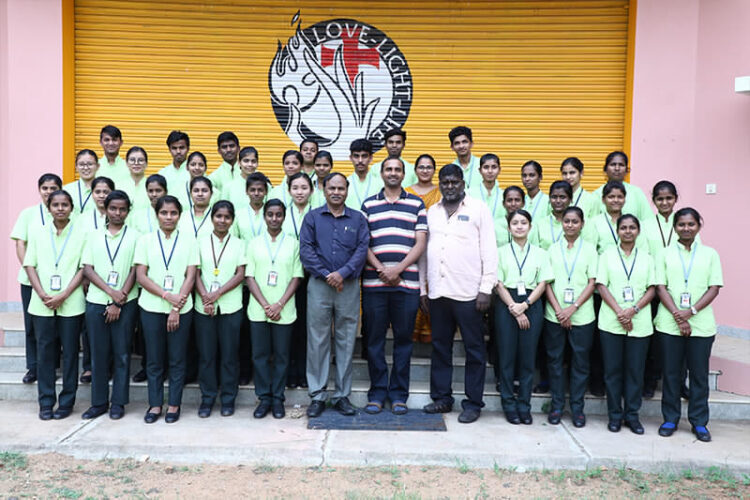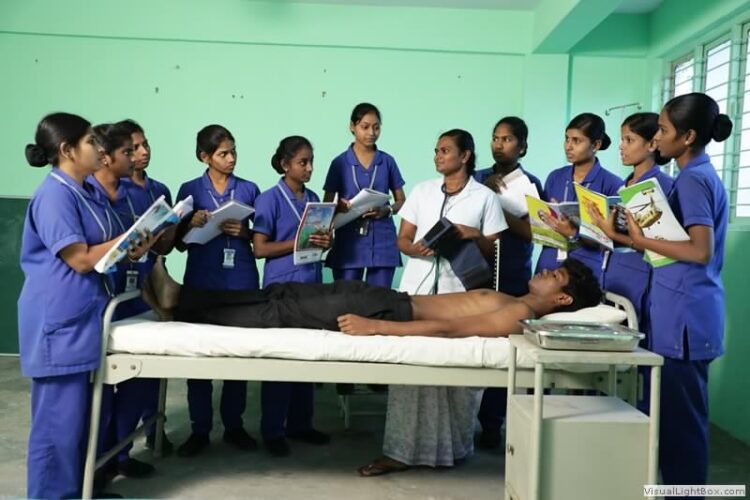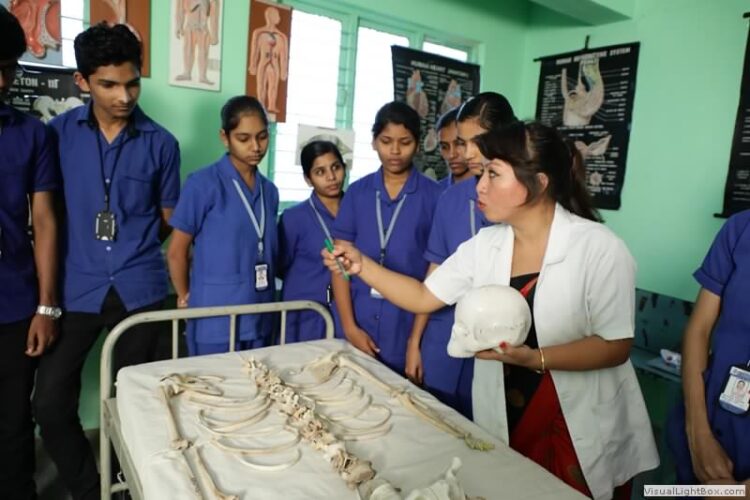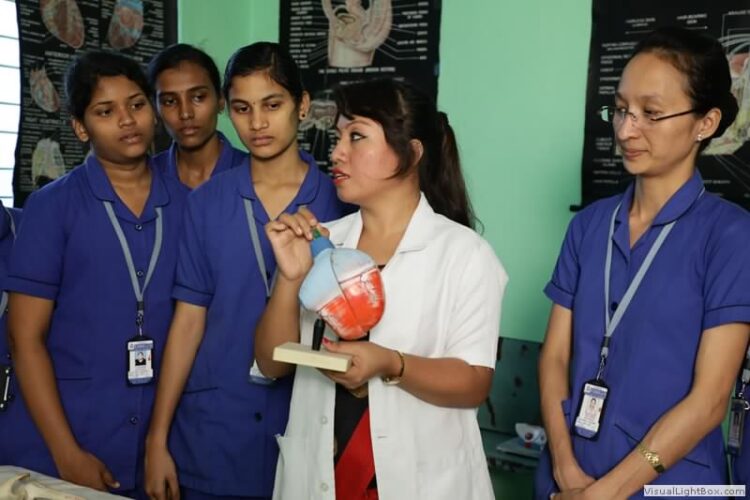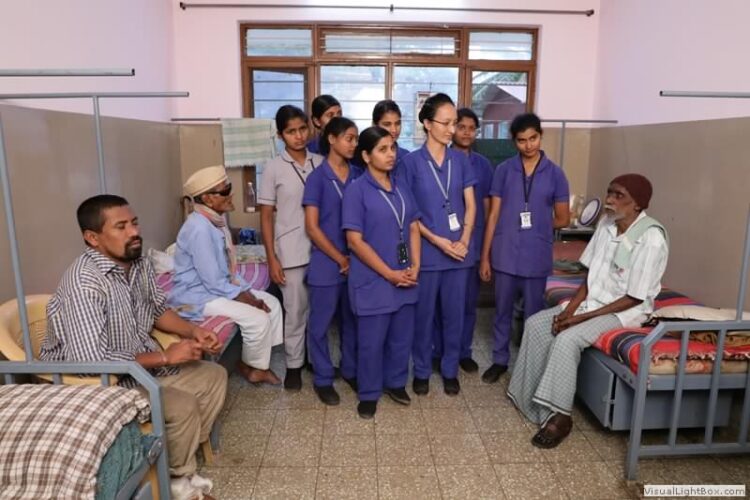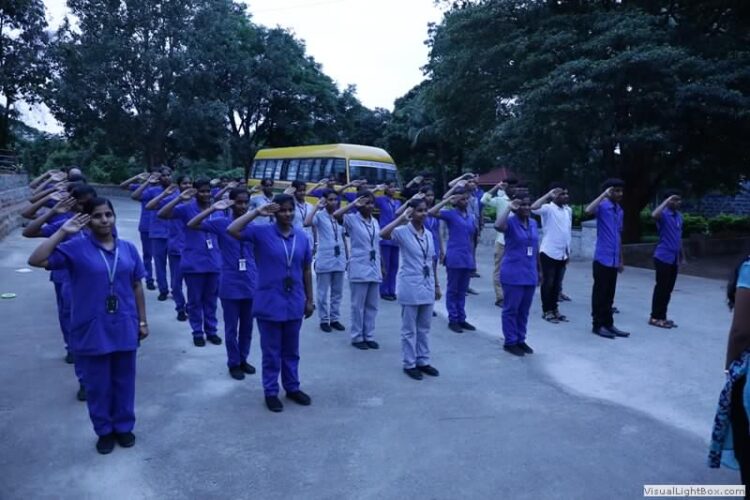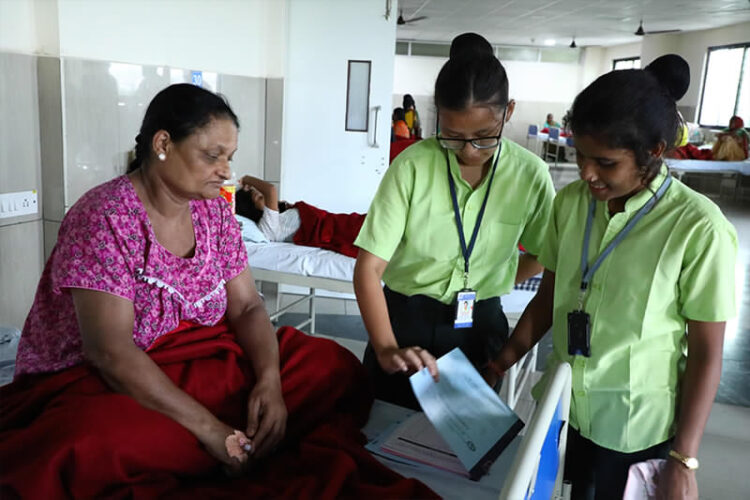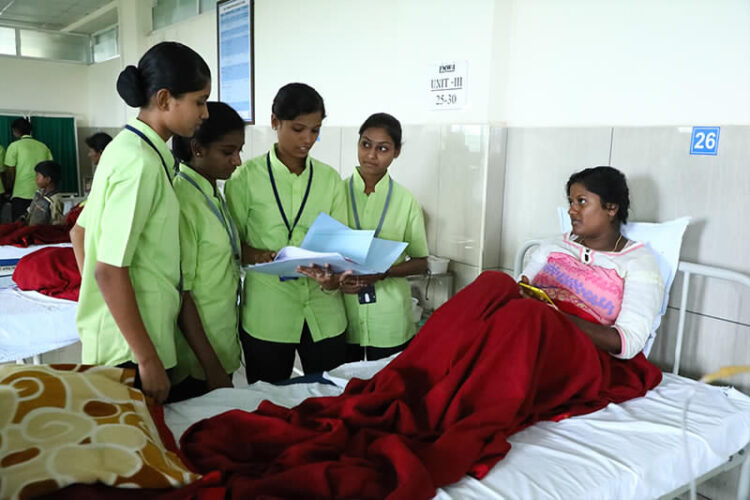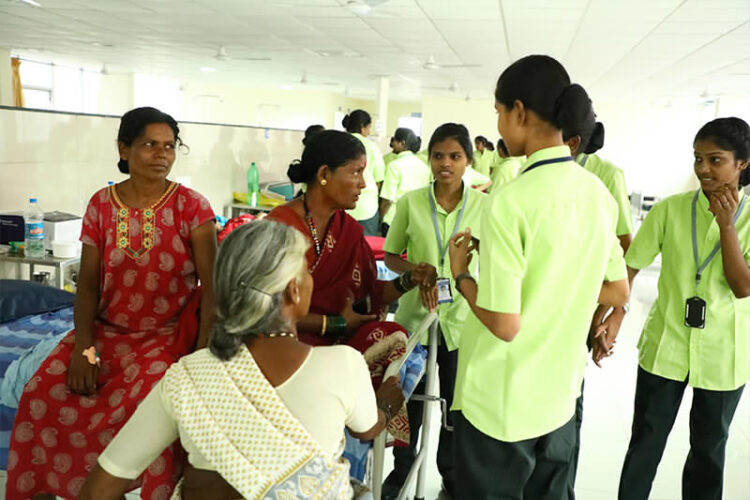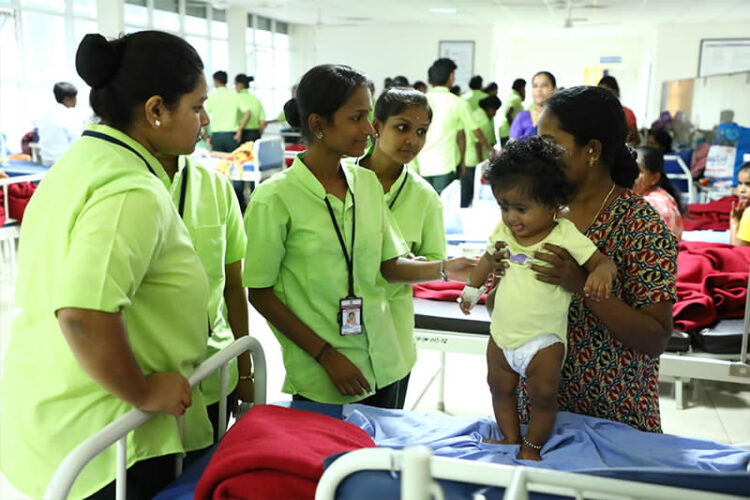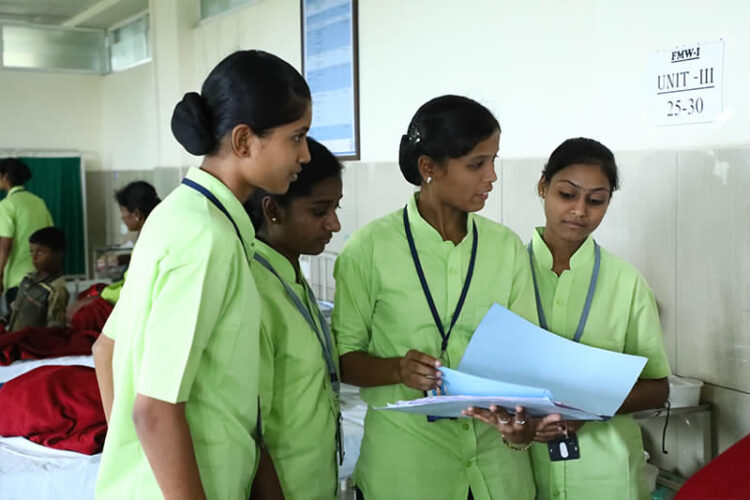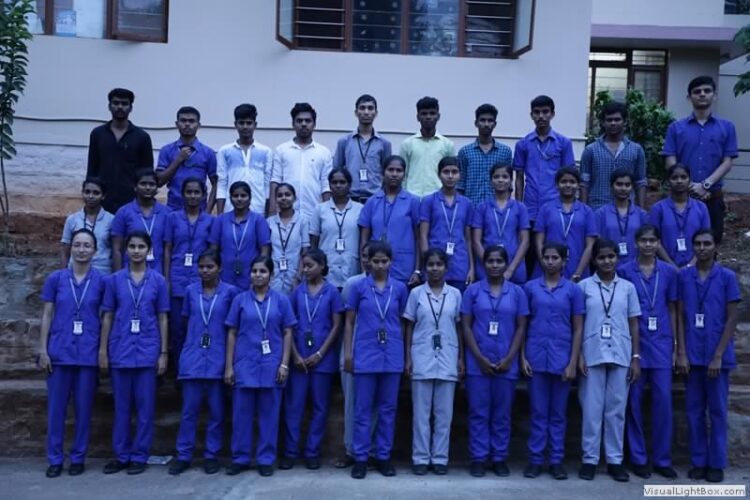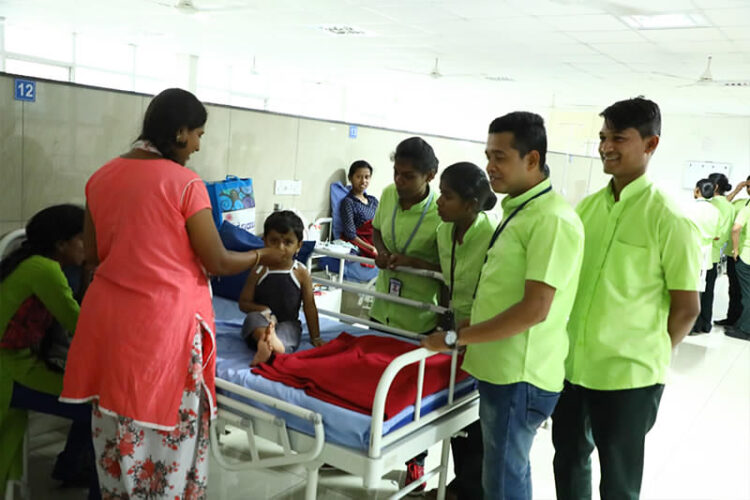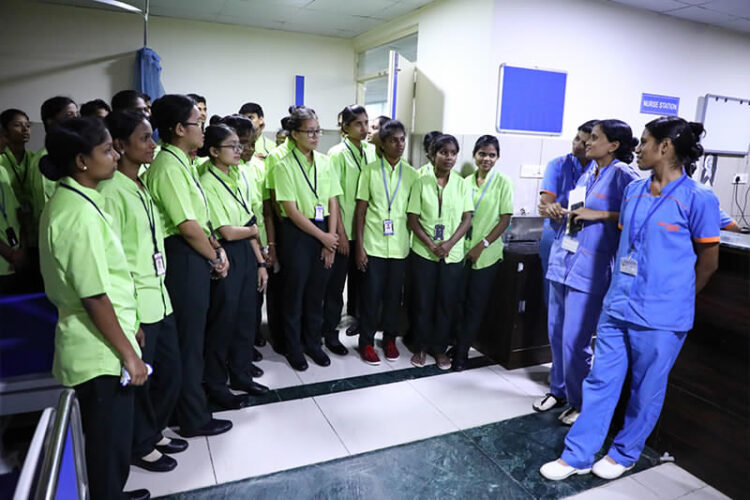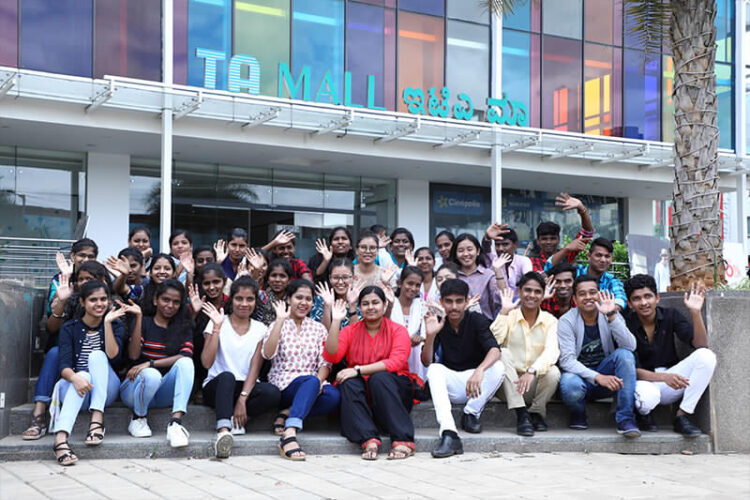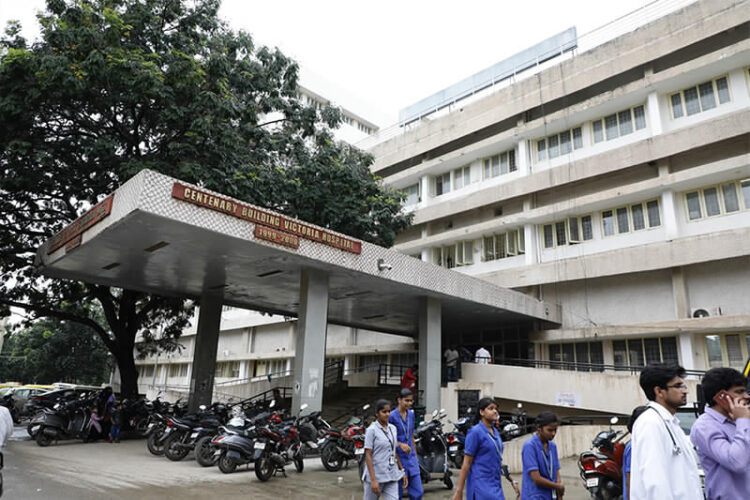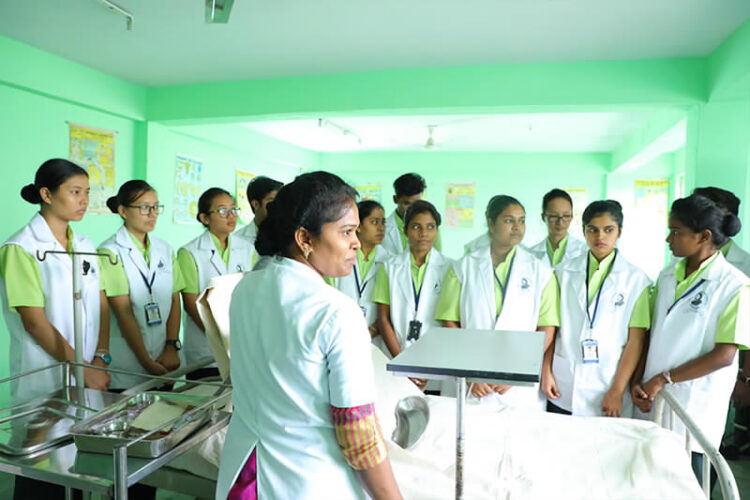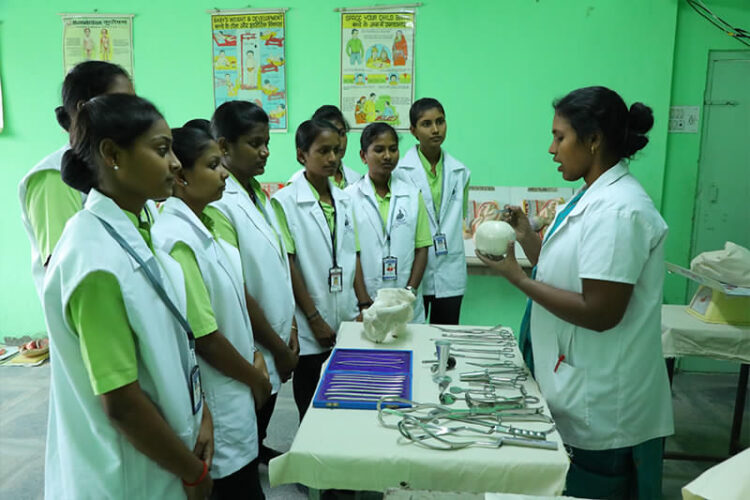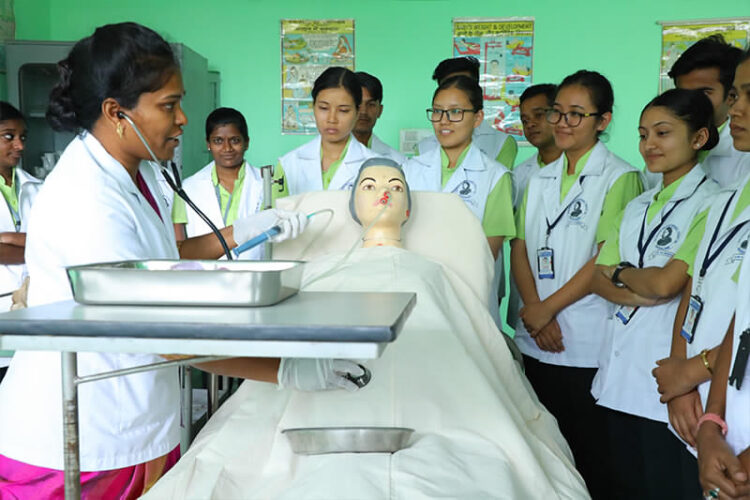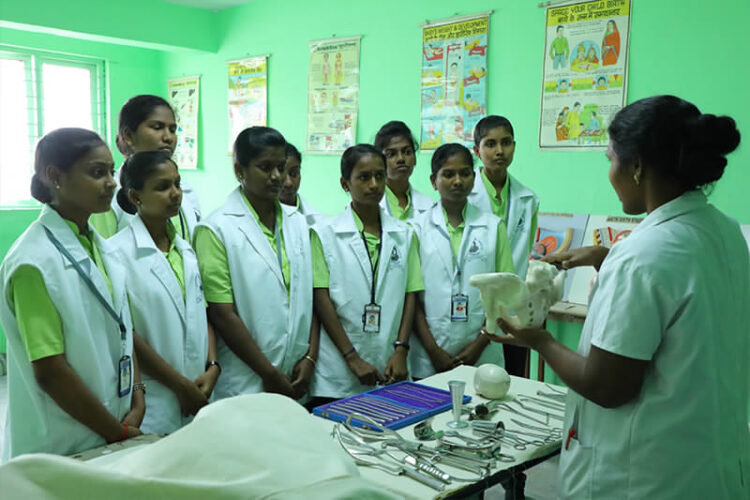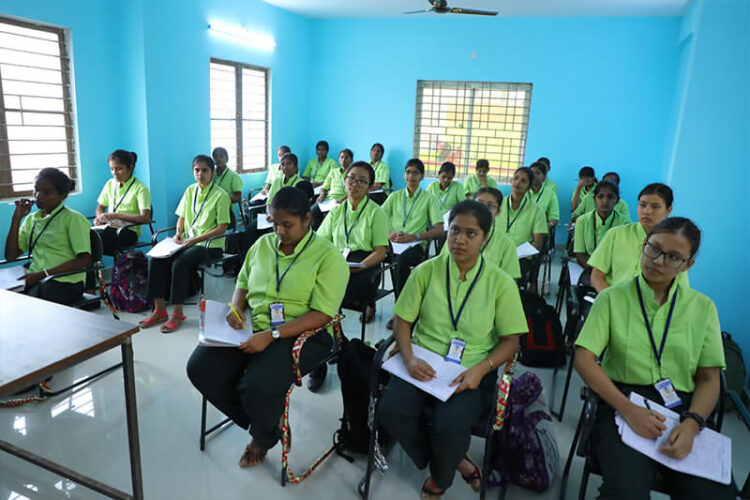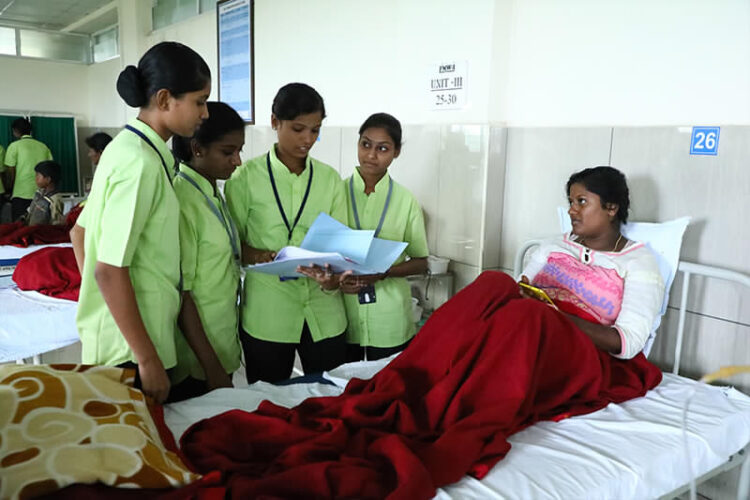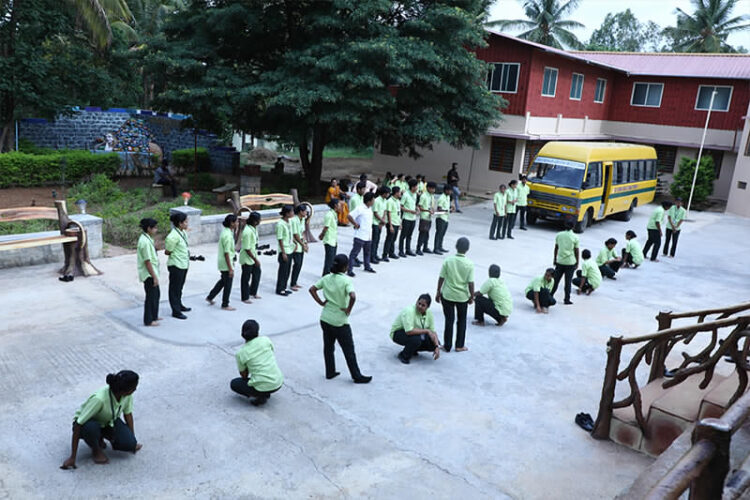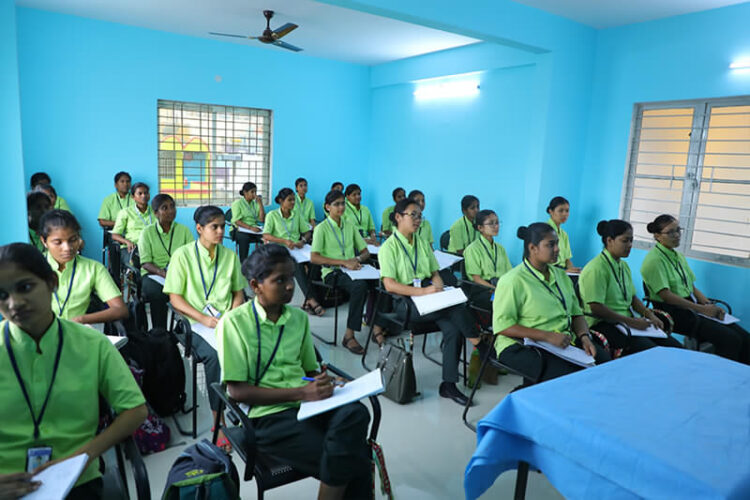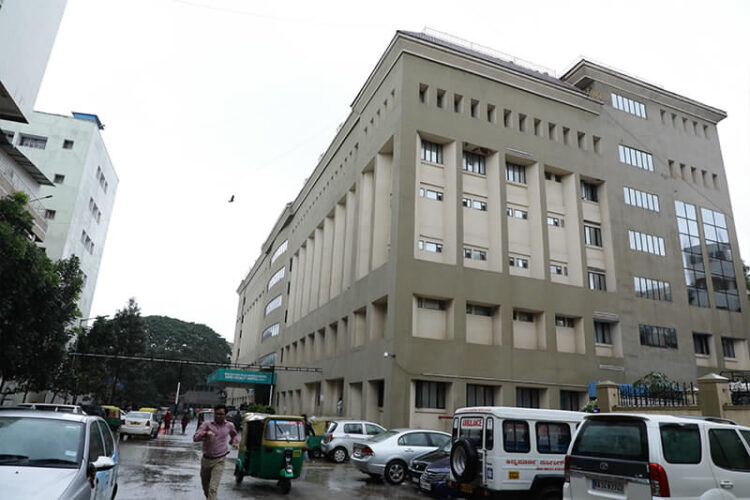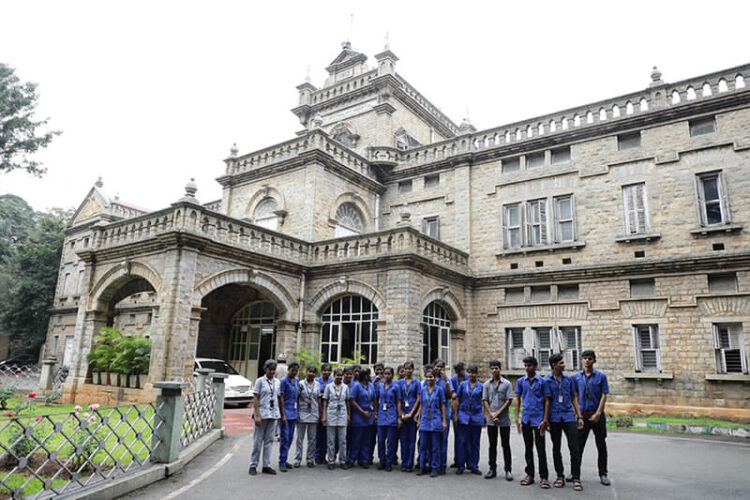 Our Colleges


Laboratories


HOSTEL AND FOOD


PHOTO GALLERY

(Visited 619 times, 1 visits today)